Courses for children under 15 years old are adapted to maximum safety and with qualified and experienced teachers.
In these courses only one kite will be flown, to offer total control and safety in the class by the instructor
The duration of the course will be 2-3 hours per day and will be carried out as semi-private (maximum 2 students) or private.
Private Lessons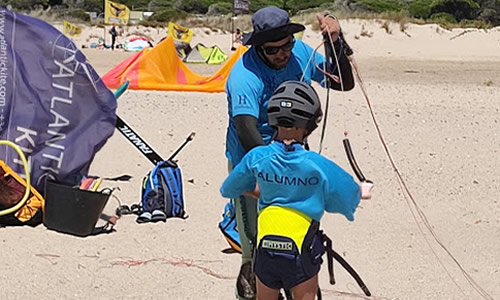 If what you want is a fast and efficient progression, this is your best option.
Private classes of kitesurf with 100% attention.
Your personal instructor will guide you step by step throughout the learning process, adapting to you at all times.
Price per day:
2 hours - 110€

(100€ from the 3th day)
Book
Semi-Private Lessons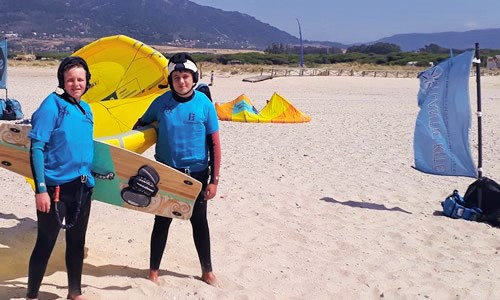 Semi-private courses are small group classes with a maximum of two people. With this option, a more personalized attention is obtained, improving the learning speed.
In addition, there is the possibility of carrying out the semi-private course with shared material or each student with their own material. We recommend you start with a shared kite and from the 3rd day if you feel confident and with good kite control, you can choose the option of a kite for each one.
Price per person:
2 students - 1 kite - 3 hours - 90€

(80€ from the 3th day)
Book