If you are already riding and want to improve your technique to go upwind and stop walking on the beach, this is your best option.
Once you are able to go up-wind we can teach you how to jump, rotate and perform your first tricks, etc.
If you already have control going upwind do your private class with your instructor, he will navigate with you and you will be corrected by walkie-talkie.
In this course you can also learn advanced freestyle, old school, unhooked tricks or wave kitesurfing.
Private Lessons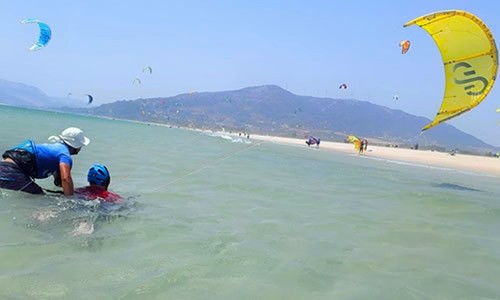 Private classes of kitesurf with 100% attention.
Your personal instructor will guide you step by step throughout the learning process, adapting to you at all times.
Price per day:
2 hours - 120€

(110€ from the 3th day)
Book