Get started in kitesurfing at our kite school in Tarifa. If you want to discover what is kitesurfing and know a little more about this exciting sport, the beginner course is your best option.
The duration of the course will be 3-4 hours per day and will be carried out as a group (maximum 4 students), semi-private (maximum 2 students) or private.
Private Lessons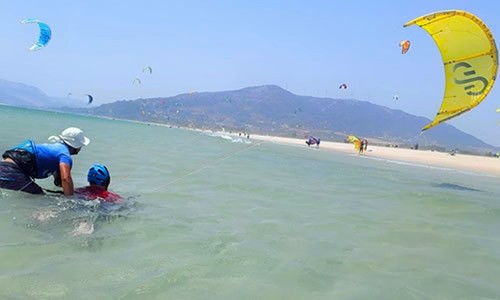 If what you want is a fast and efficient progression, this is your best option.
Private classes of kitesurf with 100% attention.
Your personal instructor will guide you step by step throughout the learning process, adapting to you at all times.
Price per day:
2 hours - 120€

(110€ from the 3th day)
Book
Semi-Private Lessons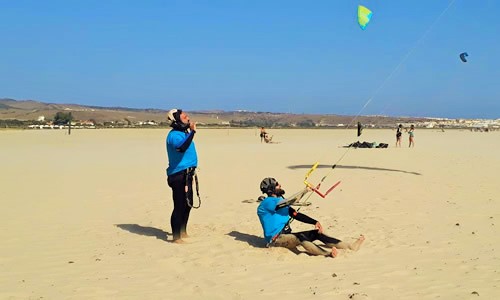 Semi-private courses are small group classes with a maximum of two people. With this option, a more personalized attention is obtained, improving the learning speed.
In addition, there is the possibility of carrying out the semi-private course with shared material or each student with their own material. The semi-private courses for safety and quality will begin with a shared kite and from the 3rd day if you feel confident and with good kite control, there is the option of a kite for each one, as long as the student's level and the weather conditions allow it.
Price per person:
2 students - 1 kite - 3 hours - 90€
(80€ from the 3th day)

2 students - 2 kites - 2 hours - 80€
Book
Group Lessons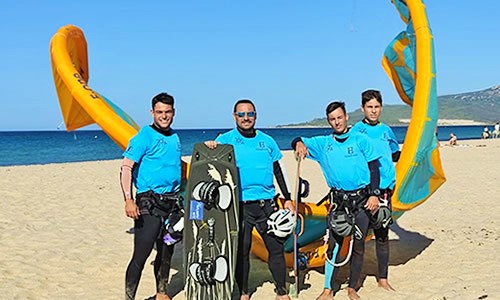 At Atlantic Kite we offer group courses for up to four people with an instructor.
In these classes, a kite is shared every two students, which allows you to recover strength during rest periods and take the opportunity to learn by observing your partner.
It is ideal for groups of friends who want to learn and have fun on the beach.
Price per person:
3 hours - 65€
4 hours - 80€
Booking minimum 3 people
Book